Florida Shipping & Local Pickup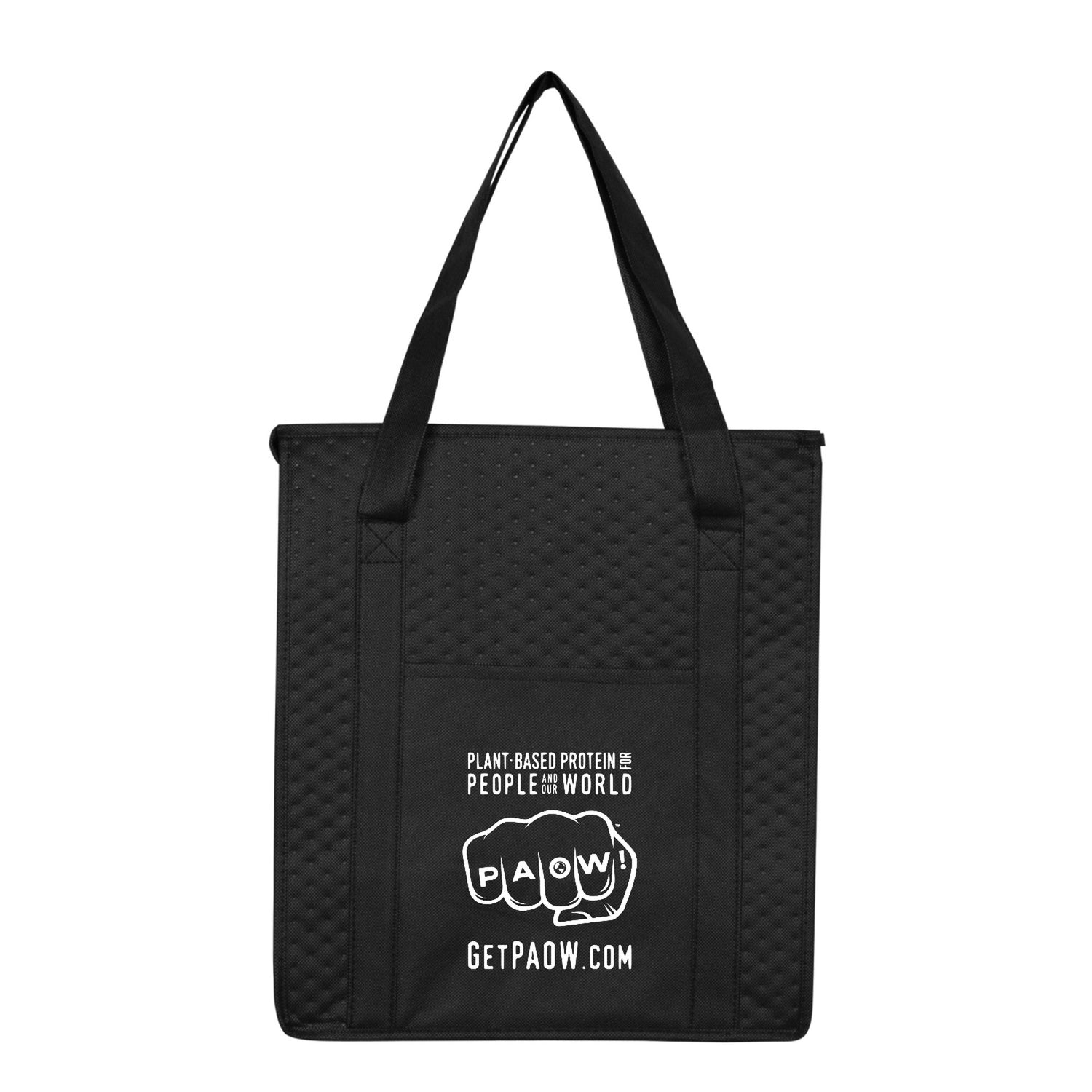 Local Curbside Pickup
PAOW! is excited to announce CURB-SIDE PICK-UP!

If you live in FLAGLER, VOLUSIA, or SEMINOLE county you now can order online and pick up curbside at our PAOW! headquarters in Ormond Beach.
Please Note:
Orders placed online AFTER 9 AM (Monday - Wednesday) will be ready for pick up the NEXT BUSINESS DAY by 11 am.
Orders placed AFTER 9 AM (Thursday) will be ready for pick up the following Monday by 11 am.
Totally Cool!
All online curb-side orders are delivered to you in our PAOW! Insulated Tote Bag filled with your order and a few ice packs for travel.

IMPORTANT: Once your order leaves our facility you are responsible for the product and maintaining the frozen/super cold status. If you feel you may need to take extra measures to ensure the product's integrity then we say… GO FOR IT - Florida is hot!
Easy Steps for Local Curbside Pickup
1
Select your items online (Select 6 items to build your PAOW! bundle).
2
During Checkout, select the "Pick-Up" option.
3
PAOW! will notify you via email when your order is ready.
4
Arrive at PAOW! headquarters between the hours of 11 am – 5 pm / Monday – Thursday.
5
Once on the property advise security if asked that you are here for a local curbside pick-up for Future Foods/PAOW!
Note
Where the parking lot splits at the stop sign – make a RIGHT, and look for our designated PAOW! Curb-Side Pickup parking signs, these signs are located right in front of our FUTURE FOODS/PAOW! company sign located on the building with steps leading to our double glass doors.
6
Park and turn on your hazards/blinkers, and one of our associates will bring your online order to you within minutes.
Lucky # 7
The last step is simple, once the order number we have matches the order number you have, the goods are yours to enjoy!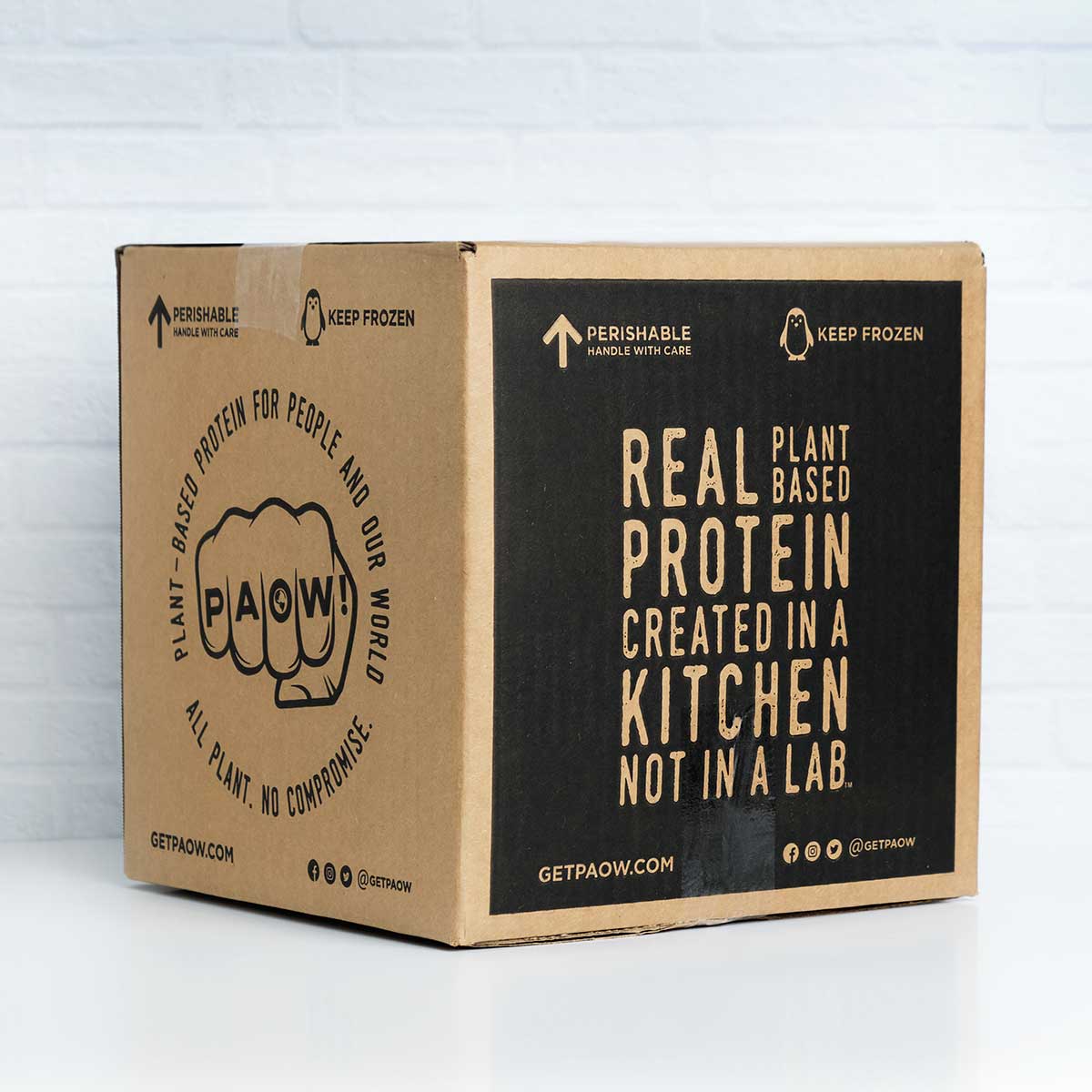 Sustainable Shipping
Sustainabilityis at the very heart of our business and carries through from our products to the way our products arrive at your door.
Our packaging is designed to maximize thermal resilience and minimize waste. Yay science!
See below on how complete the sustainability circle and recycle your packaging. Your feedback is appreciated, so share your thoughts and ideas.
Of course, if your package arrives and anything isn't right, we'll make it right.
Thoughtful Packaging
Gel Ice Packs

If you prefer not to reuse our gel packs, they are 100% recyclable. Thaw the packs, cut them open, and wash the eco-friendly gel down the drain with warm water. Recycle the plastic outer lining.

Insulated Insert

Remove the insulated thermal liner and fold flat. Recycle with your regular paper/cardboard materials.

Shipping carton

Flatten the outer shipping carton and recycle with your regular paper/cardboard recycled products.
Nationwide Delivery?
👋
Hand up if you want PAOW! delivered outside of just Florida. Drop us a line and let us know where you're located (State). We'll keep you up to date on the status of our nationwide rollout.
Role Call for Nationwide Delivery